NFC Label Starter Kit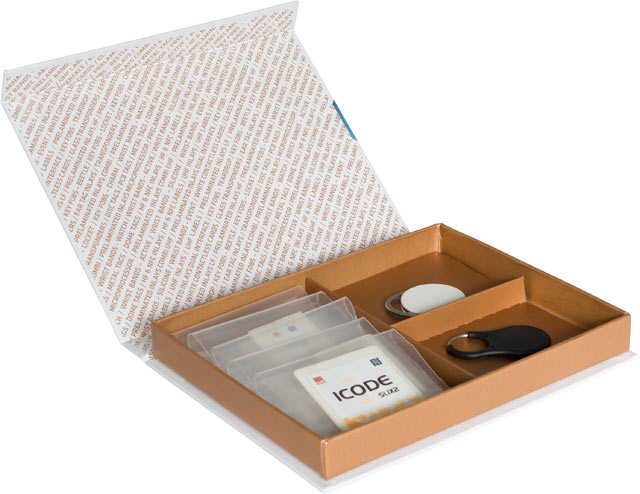 LUX-IDent Starter Kit provides the NFC developer community with an easy way to explore the world of NFC and IoT with exciting applications, for example for industry 4.0, smart homes and future smart cities.
Developing your NFC application requires inventiveness, expert knowledge and top-quality materials.
LUX-IDent is now offering a convenient NFC Label Starter Kit with a carefully selected assortment of NFC labels in different sizes combined with NTAG® NFC Forum type 2, 4 and 5 tag compliant chip technology from NXP. The kit also includes two key fobs allowing to demonstrate the integrating of NTAG® technology into different form factors.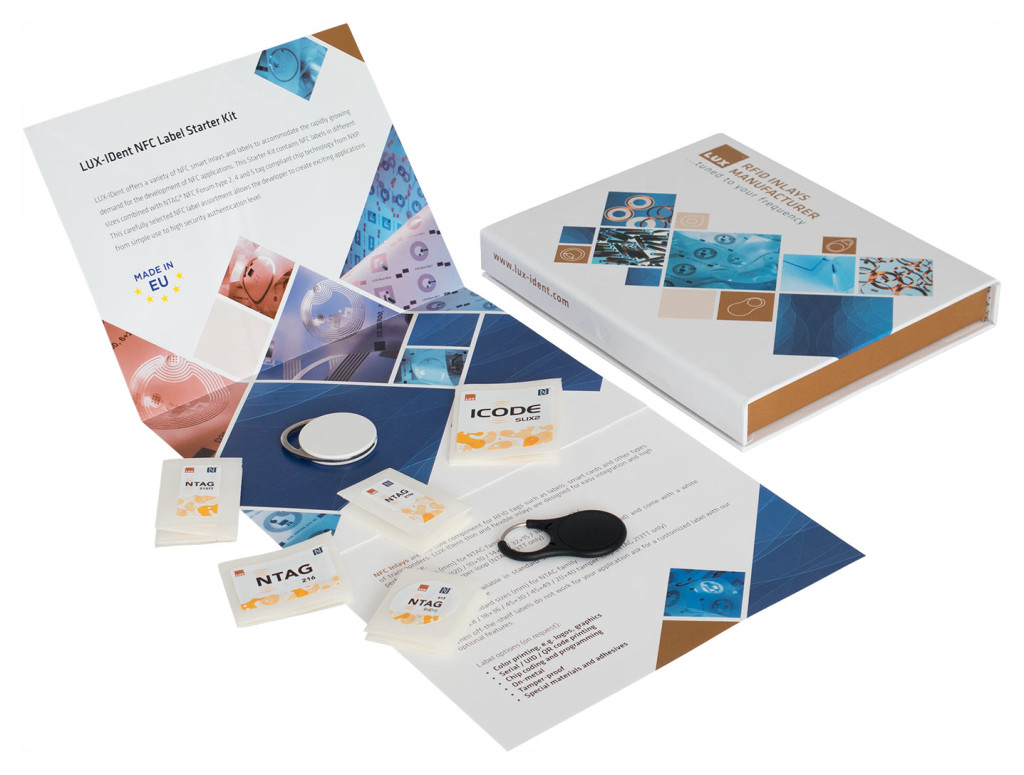 NFC Label Starter Kit contains
Form factor
NXP NFC Chip type
NFC Forum type
Typical Applications
Quantity

Label 18 × 38 mm

NTAG® 210µ
2

Bar code replacement
FMCG (Fast Moving Consumer Goods)

5

Label 43 × 30 mm

NTAG® 216
2
5

Label 18 × 40 mm

NTAG® 213TT
2

Product integrity and authenticity
Status aware user interaction

5

Label ∅30 mm

NTAG® 413 DNA
4

Advanced anti-counterfeit
Exclusive, tap unique user experiences
Document authentication
Verified physical presence

5

Label 45 × 49 mm

ICODE® SLIX2
5

Device identification
Supply chain management

5

Key fob "Locket"

NTAG® 213
2
1

Key fob "Beetle"

NTAG® 213
2
1
Android® and Apple® iOS 11 compatible.
Are you interested in NFC Label Starter Kit?