 LUX-IDent smart inlays are ultra-thin, flexible and designed to be combined with the ideal RFID chip type to attain the highest possible performance level at the minimum cost.
UHF inlays from LUX-IDent can be converted into various types of products, including smart labels and other tag types used for RFID applications in areas such as:
Logistics and supply chain management
Container and palette management
Waste management
Inventory
Industrial production management
Kanban systems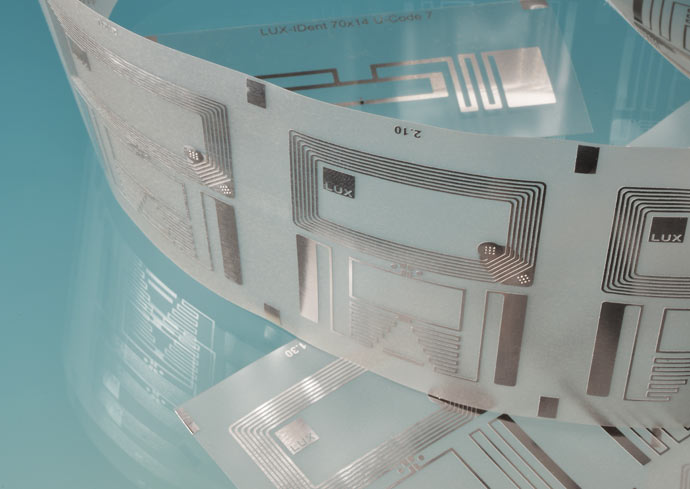 Drawing on our expertise and state-of-the-art development technology, LUX-IDent provides UHF inlay and label solutions for niche markets and unique applications. When standard off‑the-shelf products are not up to the task, LUX-IDent develops customized and application-specific UHF inlays to meet specific requirements. From prototyping to volume production and from inlays to label solutions, LUX-IDent has the capability to develop the UHF product you require. Since we cooperate closely with all major UHF chip manufacturers, we are not limited by a particular chip technology. As a result, we can accommodate the requirements of new applications and turn ideas into reality.
Available chip technologies
UHF ICs are available upon request.